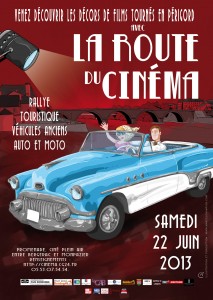 For its second edition, the tourist rally "La Route du Cinéma en Dordogne" will take place in the purple Perigord, on June, 22nd, 2013!
From Bergerac to Monpazier, driving by the Chateau of Lanquais, the Cloister of Cadouin Abbey and the town of Issigeac, come with us and discover the most beautiful locations and landscapes of the Dordogne, with the films they welcomed for one day, one week, one month of shooting.
The 60 cars and motorbikes, old or modern will follow the tracks of a legendary horse, a mysterious wine merchant, an immortal knight, rugby players from the old times, a bastard woman who has becomed an Indian Rani, a extraordinary bandit….
Riddles, gifts, surprises and an evening under the stars light with the open-air screening of the film "Jappeloup", shot in 2011 in Bergerac area, in French version SUBTITLED in English. Screening at the square of Monpazier, open to all!!!
The locations of the "Route du cinéma":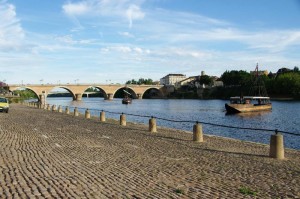 Bergerac harbour and city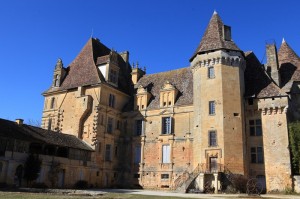 Château of Lanquais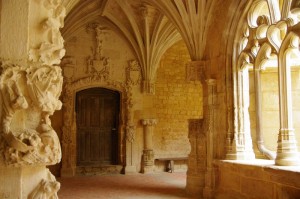 Cloister of Cadouin abbey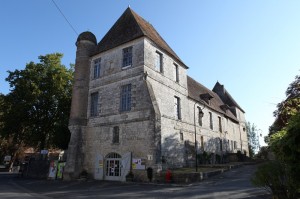 Town of Issigeac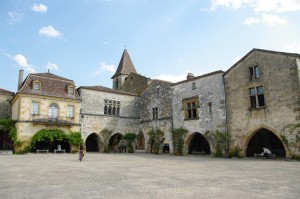 Town of Monpazier
The partners of the "Route du cinéma 2013″:
- Conseil Général de la Dordogne - Région Aquitaine - Ville de Bergerac - Communauté d'Agglomération Bergeracoise - Semitour-Périgord - Office de tourisme Pays des bastides et cités médiévales - Ville de Monpazier - Office de tourisme Pays de Bergerac - Chateau de Lanquais - Ville d'Issigeac - TSF Aquitaine - Chateau Les Merles – Mouleydier - Journal Sud-Ouest - France Bleu Périgord - Magazine Sorties - Magazine Famosa - ADA   
The deisgner of the poster: Wilfried Desmond
An overview of the Route: click here